Looks like all are done except Wake Island.
Are we using that?
Will add if so.
On the the way to Shreck's for checking.
Moggy: they can be downloaded in about eight hours on Tues. 26th July at Wudpecker@gmail.com
Screen name: Wudpecker
Password: Wudpecker
Treat it as you would any email and click on the "
Shreck-Wudpecker Midway
files to get a download screen.
Question---should I add skies as in my "Weather mods"?
Shreck did 50 (not counting Wake Island) satellite photo retouches.
50x4=200 retouches for me. I'm actually lying for both of us, since half of them are LR tile files.
The new tiles in four colors (two very dark as requested by poll on SimHQ and two medium for my sanity---turn down your brightness, fellas and gals! Found why most people consider my seas too light

)
Some examples: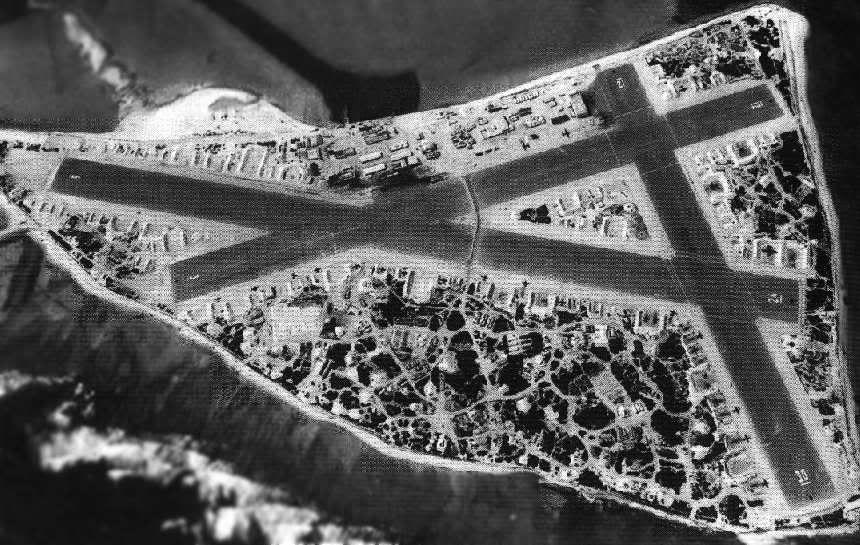 The original island (one of two) in 1944, courtesy of Herr Shreck. Considerable development took place since 1942, the Battle of Midway.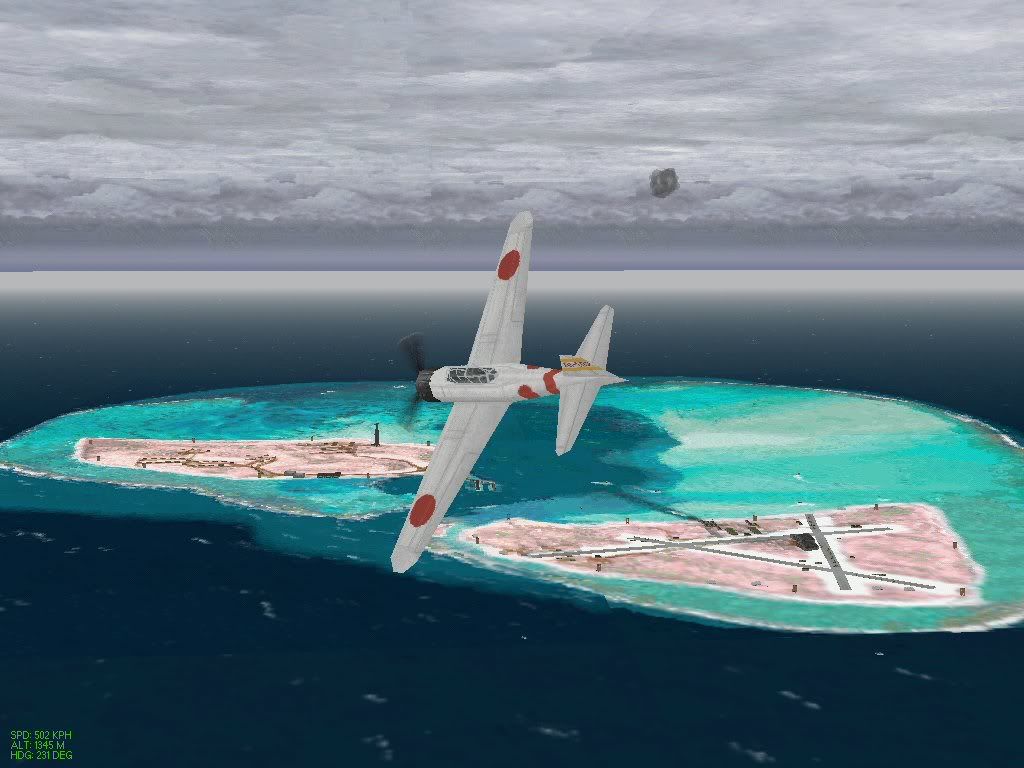 Dark Green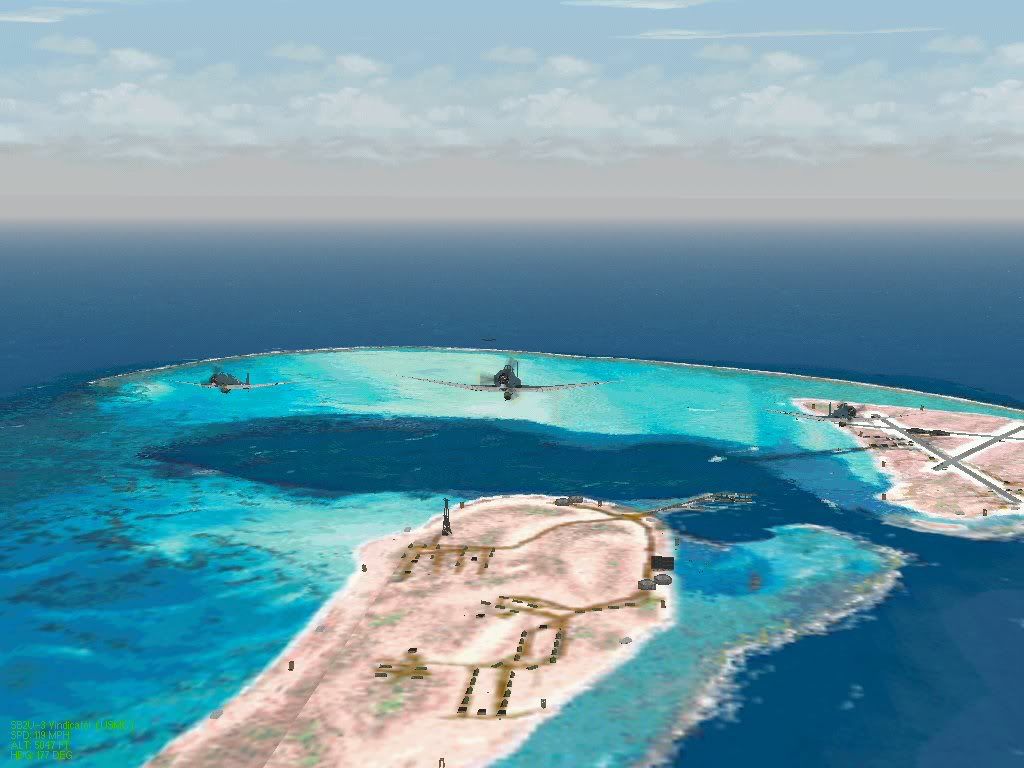 Blue-Green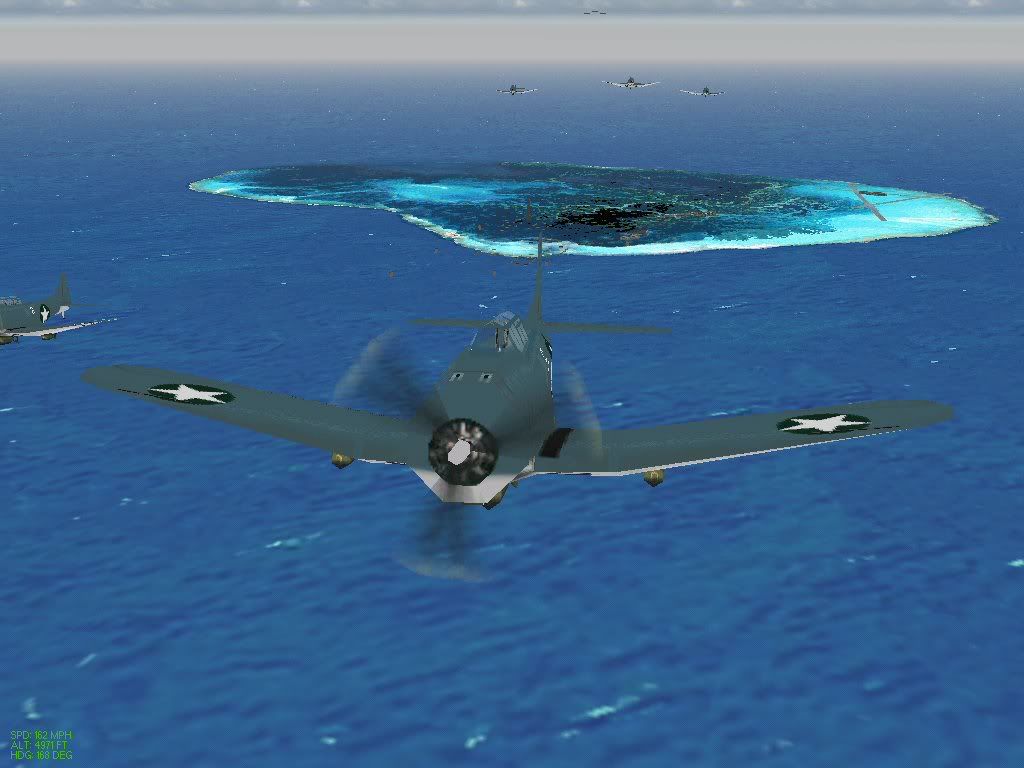 Medium Blue. This is NOT Midway, but another of the islands/shoals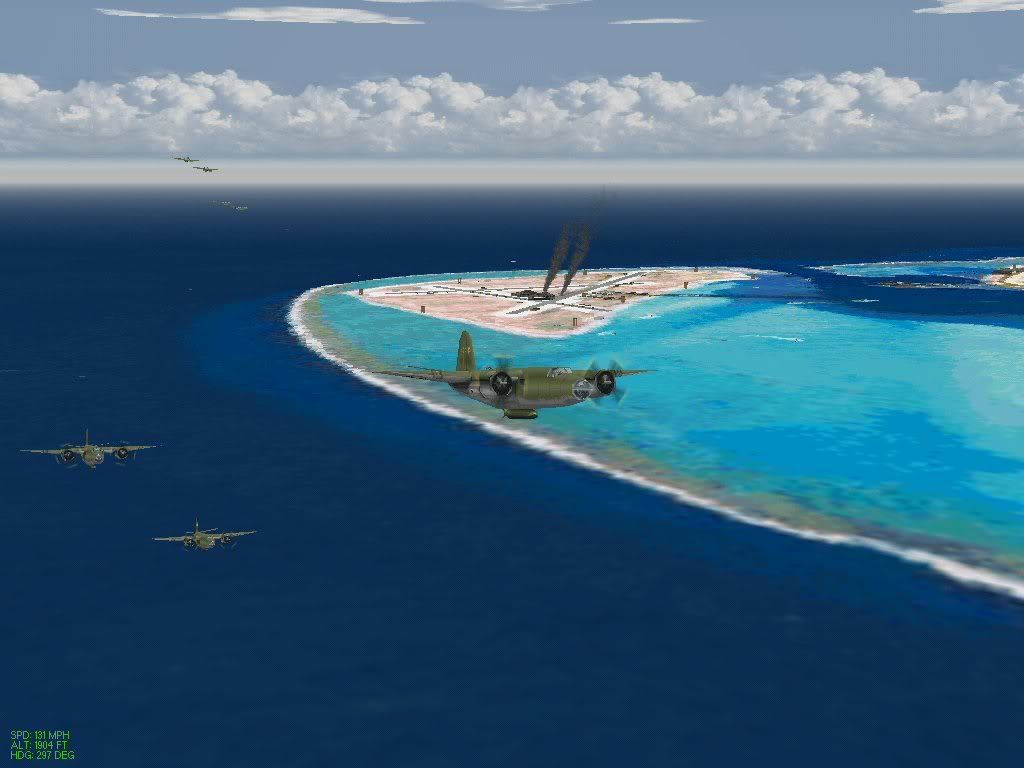 Dark Blue
One of the larger atolls
Byer Rock