My Uncle Ted
Who served aboard HMS Pheobe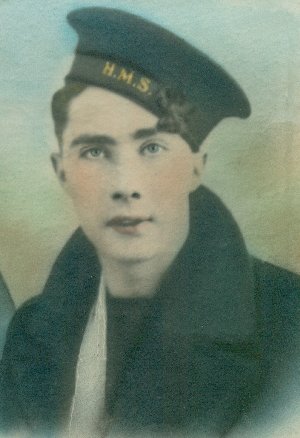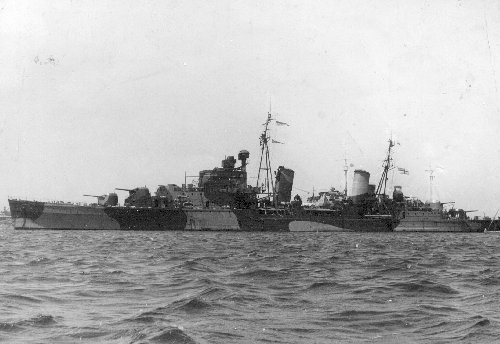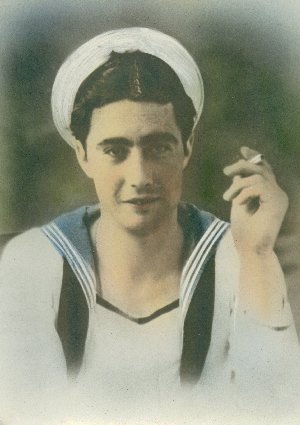 My Uncle Ted was my father's younger brother, and volunteered as soon as he could for the Royal Navy. The picture on the left shows him at the training establishment HMS Ganges in 1942. The picture on the right shows him in 1944 after being torpedoed, Operation Pedastal, and covering the Anzio landings. In those conditions boys soon become men. The pictures on this page came from a small attache case I discovered in my mother's house in July 2001. They are Ted's photograph collection, whether taken by him I don't know. Some are inscribed, others are not. Most of them must speak for themselves as Ted is no longer with us.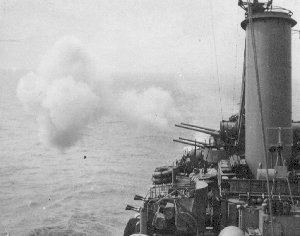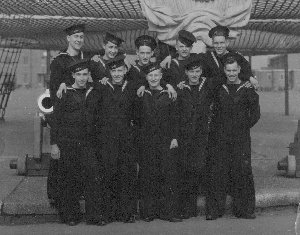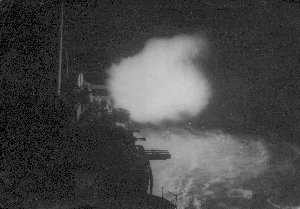 HMS Phoebe was a light anti-aircraft cruiser which served principally in the Med, in April 1941 joining the Medterranean Fleet at Alexandria. The ship took part in the evacuation which ended the brief Greek campaign, and another evacuation from Crete.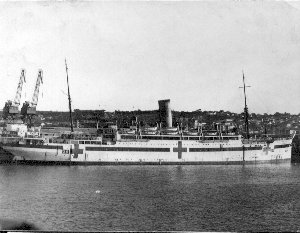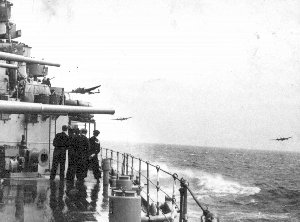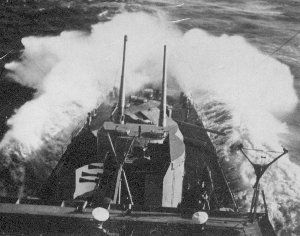 She was the flagship in the operations against Vichy Syria. She was first torpedoed by aircraft on 27th August 1941 whilst carrying troops to Tobruk, taking temporaray repairs in Alexandria, and full repairs at the New York Brooklyn Navy Yard between 21st November 1941 and 21st April 1942.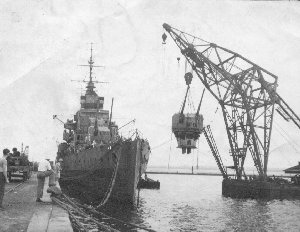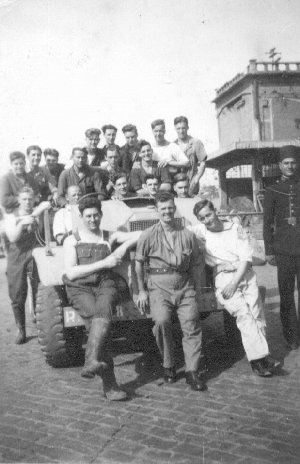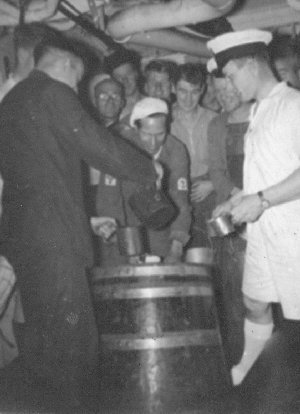 She returned to the Med for Operation Pedastal in August 1942, which is when Ted joined her company. These pictures show the others cruisers and destryoers involved, the carriers HMS Eagle and HMS Indomitable, Fairey Albacores from the carriers, and some of the ships of the convoy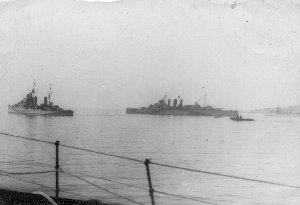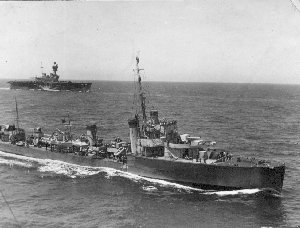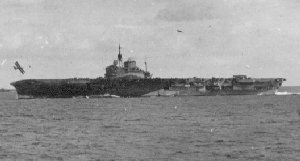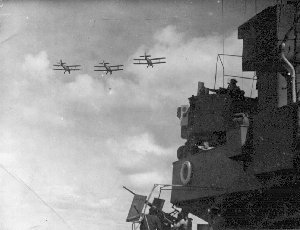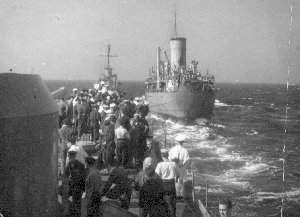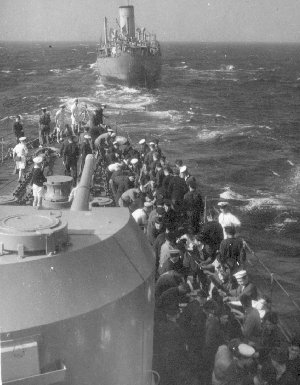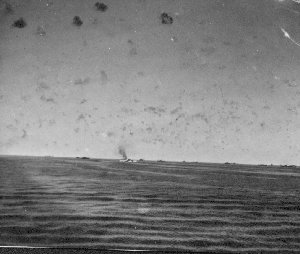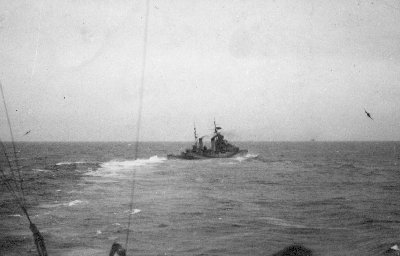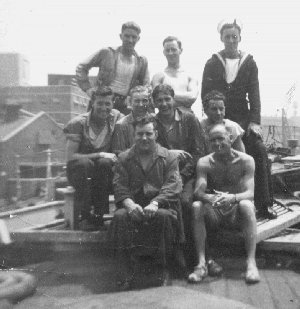 In September 1942 she went to patrol off Cape Town to intercept Axis blockade runners. On 23rd October 1942 Phoebe was again torpedoed, this time by U161. The damage required another lengthy stay in the US (where the picture above right was taken) until June 1943, when Phoebe returned to the Med.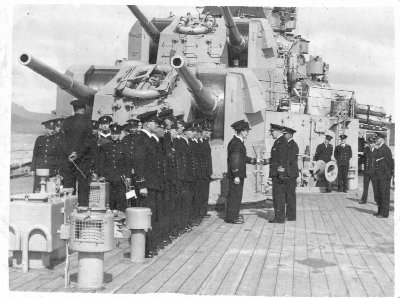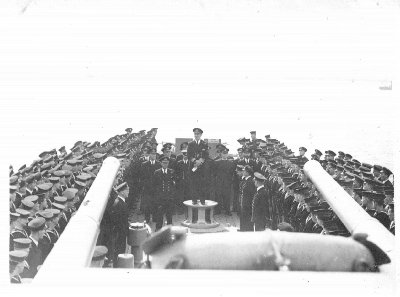 Ted's note says this was a visit by "an Admiral". Anyone know which one and when?
In late 1943 the ship operated in the Agean and supported the landings at Anzio in January 1944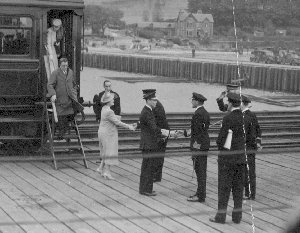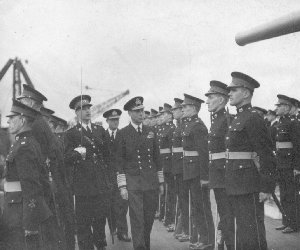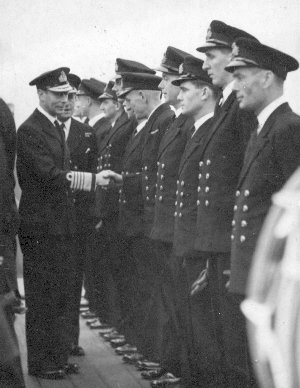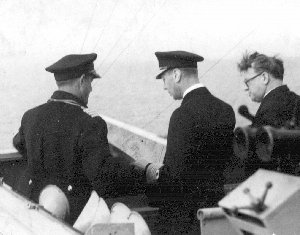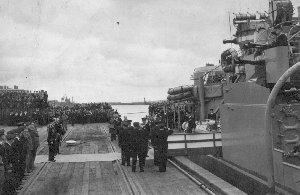 Theses photos come from a visit by the King - Ted's note says the Royal pair were picked up at Stran Rea. Anyone know when?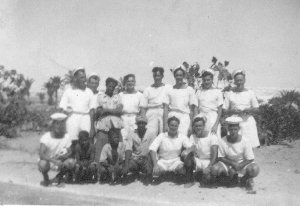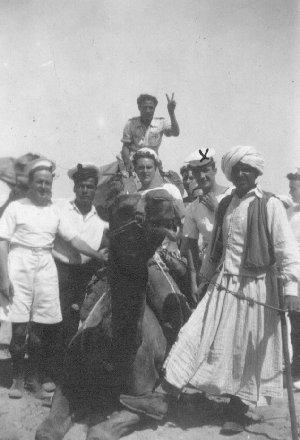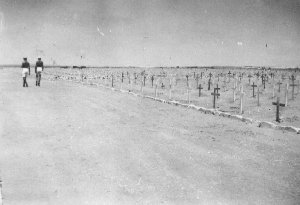 These photos come from a run ashore at El Alamein in 1944
Late in 1944 Phoebe joined the Eastern Fleet and operated in the Indian Ocean, covering the carrier raids on Sabang, and the landings in Burma in May 1945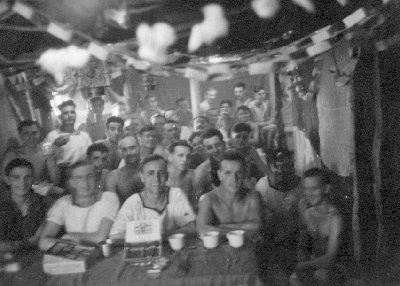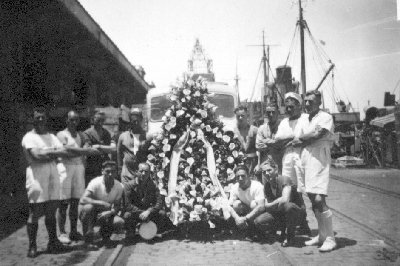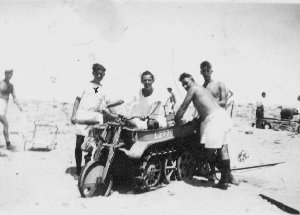 The photo on the left is the mess deck sometime in 1942, the right is the Western Desert 1944, and the photo in the centre is labelled "June 5th 1945". Ted's war was over.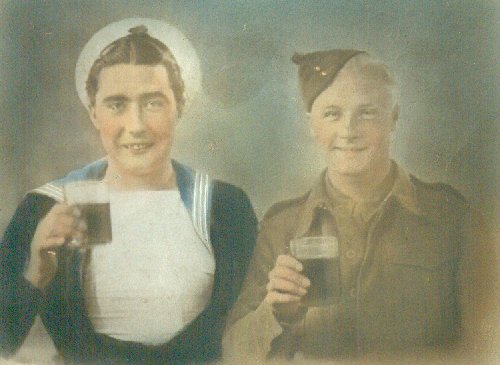 ---
---